In 2022, Skiply launched a new Ubiqod platform allowing users to follow field staff activity with connected devices and secured QR codes. Ubiqod provides a way to send data from the field to any existing system.
This new platform (https://app.ubiqod.com) will replace gradually the former one (https://admin.ubiqod.com).
What's new in 0.3 release?
The dashboard was reworked for better lisibility and styling:
New trackers counters
New map to visualize your sites' position
Updated recent activities table to be clearer and to use input logs
We added support for Smilio S and Smilio E in the platform, and the Skiply devices can now be configured directly from the interface: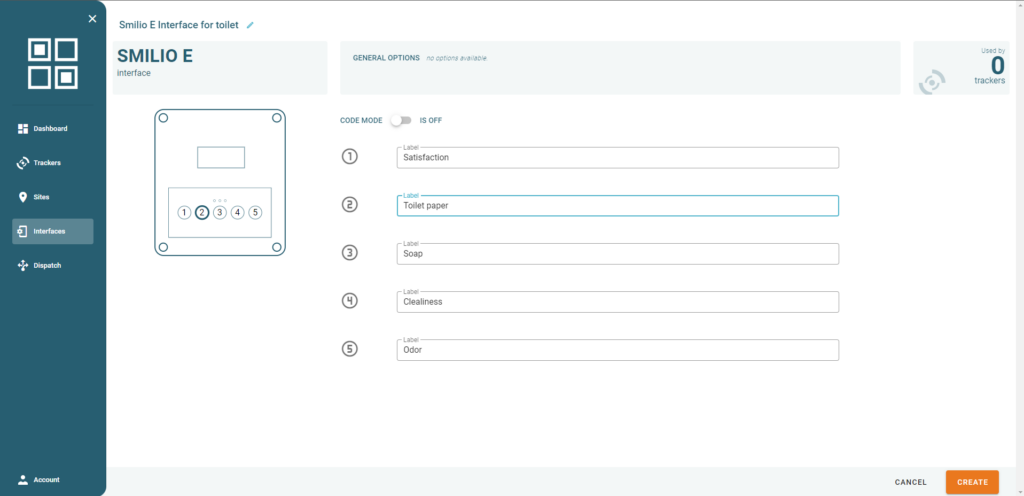 To help monitoring your installed base, a warning is now shown when an IOT tracker did not emit for more than 72 hours.
In order to let users follow the usage of their QR codes, scan counters was added: one for the number of scans, the other for the number of completed scan processes.
Export features was added for QR codes and logs.
You can now set your site when you are comissioning your ubiqod Key with your smartphone.
Migration to the new platform
The migration to the new platform is recommended for users using webhooks and Google Sheet connector. User of the former platform are eligible to credit transfer and dedicated migration expert.