Traceability of cleaning and disinfection services in COVID times: a key issue
To overcome the health crisis we are going through, traceability is key. Traceability is not only for people. More than ever, monitoring cleaning and disinfection services is becoming a decisive issue.
This is why Skiply brings to the market a traceability solution adapted to goods, easy to use and universal, based on the Work OS monday.com. It will be offered in particular to monitor the disinfection of buses and public places, and can be deployed in a few weeks in all companies and places.
A clear and operational monitoring dashboard
monday.com's ergonomics make it suitable for clear dynamic data visualizations. The manager must be able to follow the services execution in real time: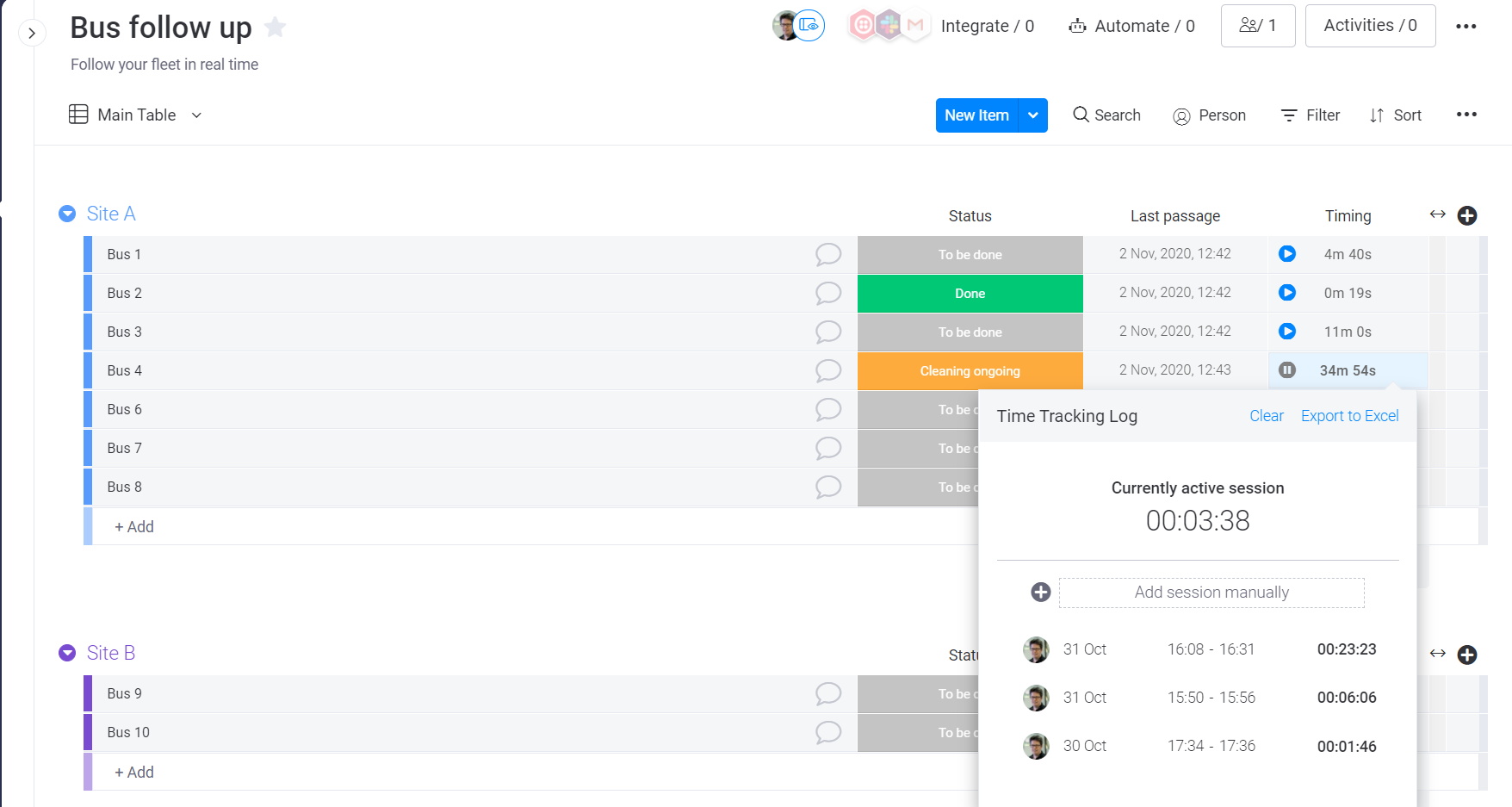 This dashboard is connected to the Smilio buttons installed in each bus:
When a person comes by to disinfect the bus, they dial a simple, easy-to-remember, color-coded code. For example: 114. This code can be assigned to a person or a team.
On the real-time dashboard, the "Status" column then changes from "to do" to "Cleaning in progress". A timer is then triggered to record the time spent (Timing column).
Once the work is done, the agent recomposes the same code. The Status then changes to "Cleaning in progress" at "Done", and the timer stops.
By clicking on the "Timing" column, it is thus possible to consult the list of passages for a bus, and to export it to Excel.
Thanks to the powerful monday.com rules engine, you can set up your own business scenario: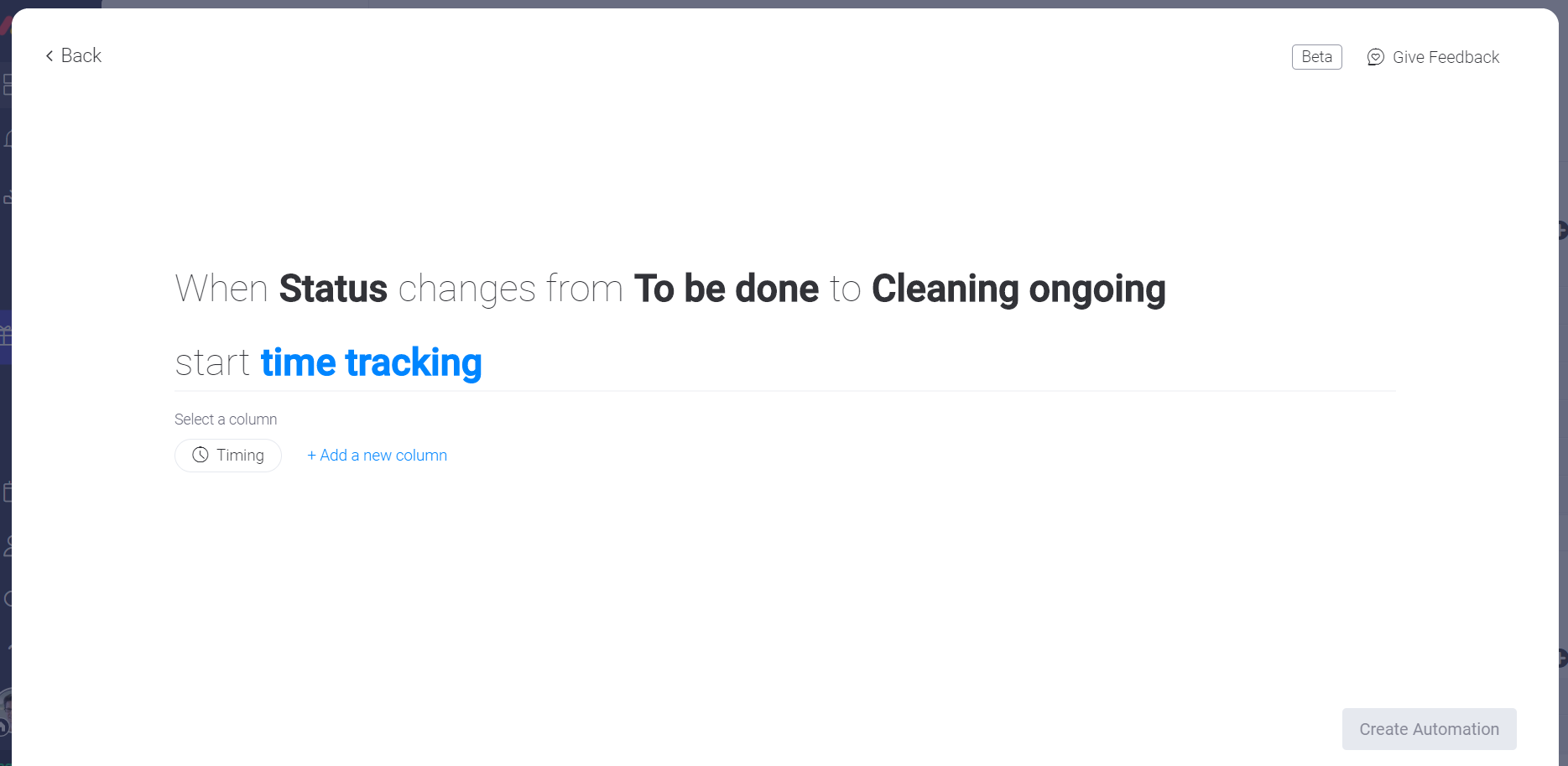 For instance, following rules can be set up:
Each morning, at the chosen time, the statuses are automatically reset to "To do" (you can also do this several times a day).
Each evening, if a bus has not been disinfected, an email alert is sent to the supervisor.
Along with this management and supervision dashboard, each interaction is logged in a separate monday.com board, in order to ensure full traceability if necessary:

This system also works with geolocated QR Codes (which replace connected buttons), which require staff to use a smartphone (personal or professional) to report their passage.