Adding your Ubiqod Key to your Ubiqod account
When you order an Ubiqod Key, you have to add it to your Ubiqod account before being able to use it on the platform.
In the Ubiqod platform, go to Tracker > UBIQOD KEY section and click on the button +UBIQOD KEY.
You should see this screen: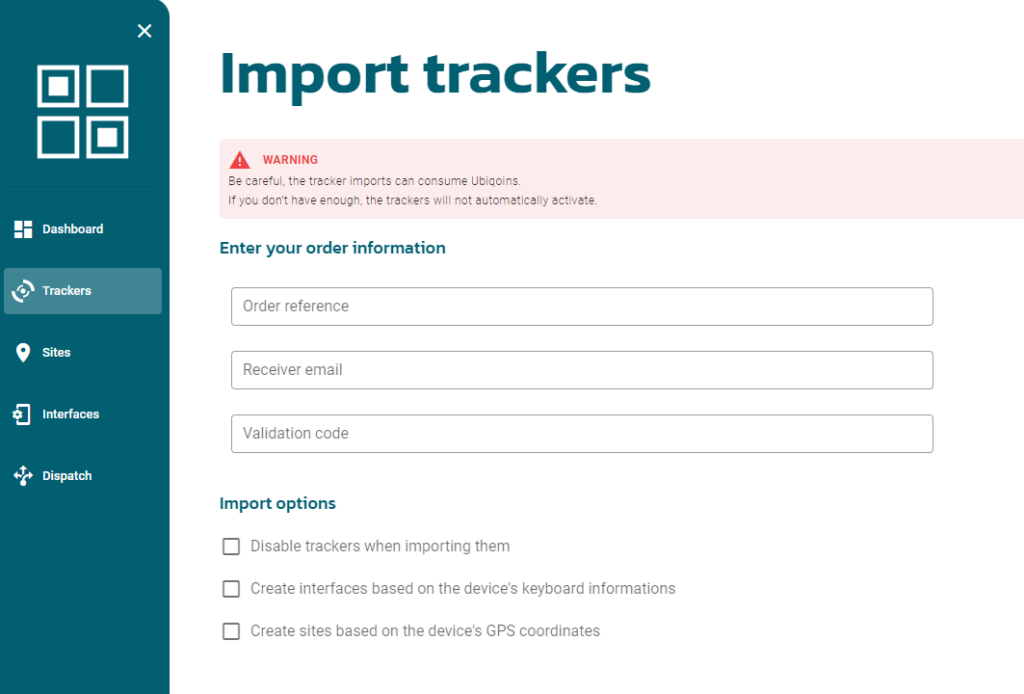 When you buy a Ubiqod Key, Skiply sends you the order information by email. Check your spam folder if you didn't receive it!
Regarding the import options, only the first one is applicable to Ubiqod Key.
By default, when you import a device, it will be activated, and therefore consumes credits.
The next step is to commission the Ubiqod Key.